Love God
Everything we do is to express our love to God.
Love People
The way we love people is a direct reflection on how we love God.
Simple + Excellent 
Giving God our best while maintaining the pure simplicity of the Gospel.
Choose Joy 
Living in grace every day.
About the Scripture
We believe the entire Bible is the inspired Word of God and that people were moved by the Spirit of God to write the very words of Scripture. Therefore, we believe the Bible is without error.
About God
We believe in one God who exists in three distinct persons: Father, Son, and Holy Spirit. We believe that Jesus Christ is the second member of the Trinity (the Son of God) who became flesh to reveal God to humanity and to become the Savior of the lost world.
About Humanity
We believe that all people were created in the image of God to have fellowship with him but became alienated in that relationship through sinful disobedience. As a result, people are incapable of regaining a right relationship with God through their own efforts.
About Salvation
We believe that the blood of Jesus Christ shed on the cross, provides the sole basis for the forgiveness of sin. Therefore, God freely offers salvation to those who place their faith in the death and resurrection of Christ as sufficient payment for their sin.
About the Christian Life
We believe all Christians should live for Christ and not for themselves. By obedience to the Word of God and daily yielding to the Spirit of God, every believer should mature and be conformed to the image of Christ.
About the Church
We believe that the church is the body of Christ, of which Jesus Christ is the head. The members of the church are those who have trusted by faith the finished work of Christ. The purpose of the church is to glorify God by loving him and by making him known to the lost world.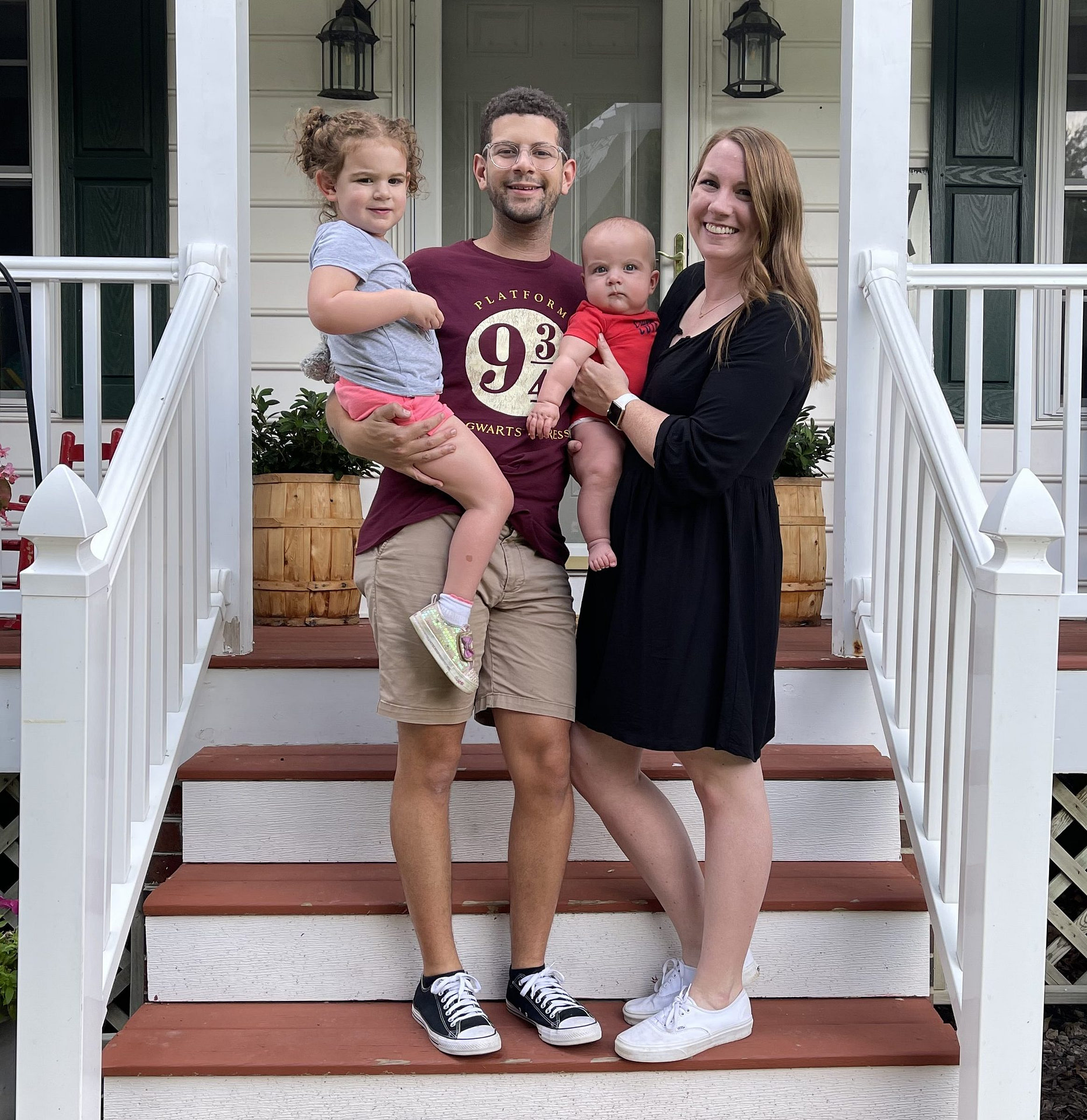 Erin & Jacob dreamed of starting a church that would help people from all walks of life have an authentic relationship with Jesus. On January 26, 2020, Erin & Jacob started Local Vineyard Church in Richmond. Erin & Jacob have been married for over 5yrs, they have a toddler named Kingsley and a baby boy named Jameson. Erin graduated from George Mason University with a degree in Psychology, Jacob graduated from Vineyard Institute & Liberty University with a degree in Religious Studies. Prior to starting Local Vineyard Church, Erin & Jacob were Student Ministry Pastors and Associate Pastors for 10 years at their sending church in Virginia Beach.
Get to know Erin & Jacob
jacob@localvineyard.church or erin@localvineyard.church